The Shaoxing Celebrity Museum is an iconic project carrying Shaoxing culture and a business card showing the image of the city and civilization. In order to fully explain the essence and soul of Shaoxing's "history + humanities", we ordered several sets from Huayun Vision Technology The LCD splicing screen and touch all-in-one provide important support for the museum's vitality and charm, and further promote the prosperity and development of urban culture.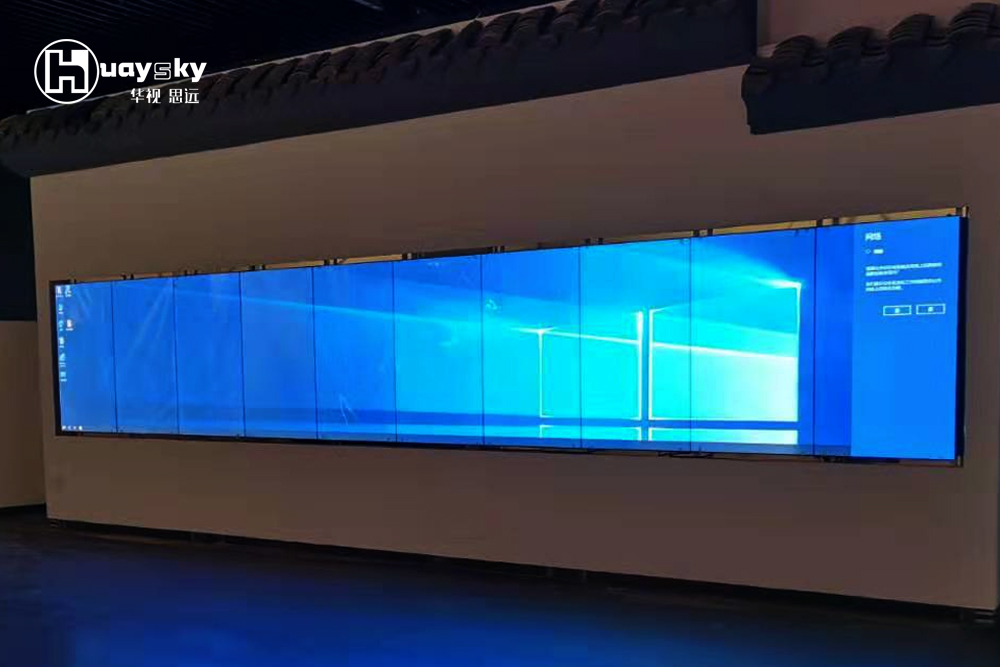 55 inch 1.7mm 1X10 vertical fight
46 inch 1.7mm 1X5 vertical fight
55 inch 1.7mm 1X3 vertical fight
46 inch 1.7mm 1X3 cross stitch
Custom cabinet: 46 inch 1.7mm 1X3 splicing screen tempered glass touch frame
Samsung 46-inch 1.7mm and 55-inch 1.7mm stitching LCD splicing screens: uniform panel brightness, stable image, ultra-narrow bilateral stitching 1.7mm, 16.7M colors, realistic reproduction of every detail; 5ms fast response, smooth playback; can Viewing angle is above 178 °, all-round viewing; military-grade components, support 24 hours × 365 days of uninterrupted work; service life of more than 60,000 hours; low energy consumption, zero radiation, image stability, no impact on eyes, environmental protection and health;

Huayun Vision's LCD splicing screen settled in Shaoxing Hall of Fame not only added points to the museum's image, but also provided the public with a more intuitive experience of historical and cultural emotions.

Shenzhen Huayun Vision Technology Co., Ltd. is a professional manufacturer of large-screen LCD splicing system, which has been widely used in various fields such as security monitoring, information release, exhibition display, conference system, entertainment display system and other fields. Here, Huayun Vision looks forward to cooperating with you sincerely. Shenzhen Huayun Vision Technology Co., Ltd. will provide you with the highest quality products and best services.

If you are interested in LCD splicing screen or have questions, please click on the online customer service on the right side of the contact us page, or call 400-0988-728, Hua Shi Si Yuan-your intimate procurement consultant throughout the process.