Xingtai Museum (located in Kaiyuan North Road, Qiaodong District, Xingtai City, adjacent to dakaiyuan Temple of Tang Dynasty in the west,
It is a comprehensive museum that pays equal attention to history and art and integrates collection, exhibition, research, archaeology, public education and cultural exchange.
Xingtai museum is a main hall and four auxiliary museums. It is the largest exhibition area Museum in Hebei Province.
The six themes on display in Xingtai museum are tentatively as follows: history of Xingtai civilization, Xingyao porcelain, stone sculptures, folk intangible cultural heritage, native place of Xingguo and red memory.
The museum management multimedia construction is undertaken by Shenzhen Huayun Vision Technology Co., Ltd.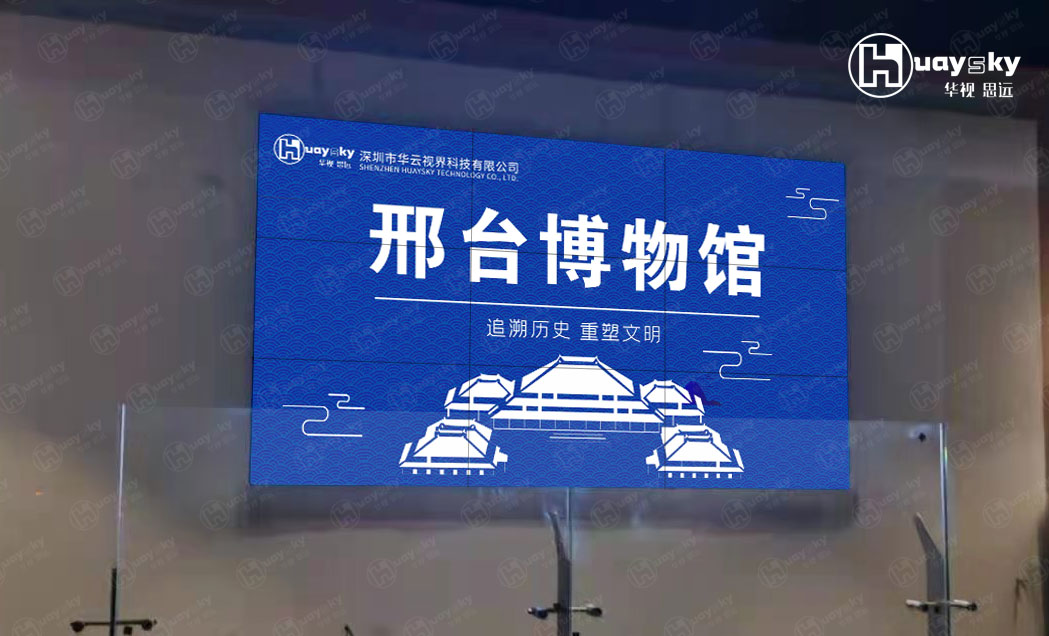 The museum uses multiple sets of LCD screens with different specifications for combination, and uses various multimedia display methods such as sound, light and electricity to reproduce the scene,
In terms of content planning, form design and cultural relics exhibition, we should follow the "people-oriented" concept.
The exhibition space with prominent emphasis, splendid and unique cultural elements of Xingtai is formed, and the interaction between museum management and people is emphasized.