Project Name: the case of Xixia Mausoleum Museum in Ningxia
Undertaking content: LG 55 "3.5mm seam infrared touch splicing screen 2 * 3
Installation method: wall mounted
Contractor: Shenzhen Huayun Vision Technology Co., Ltd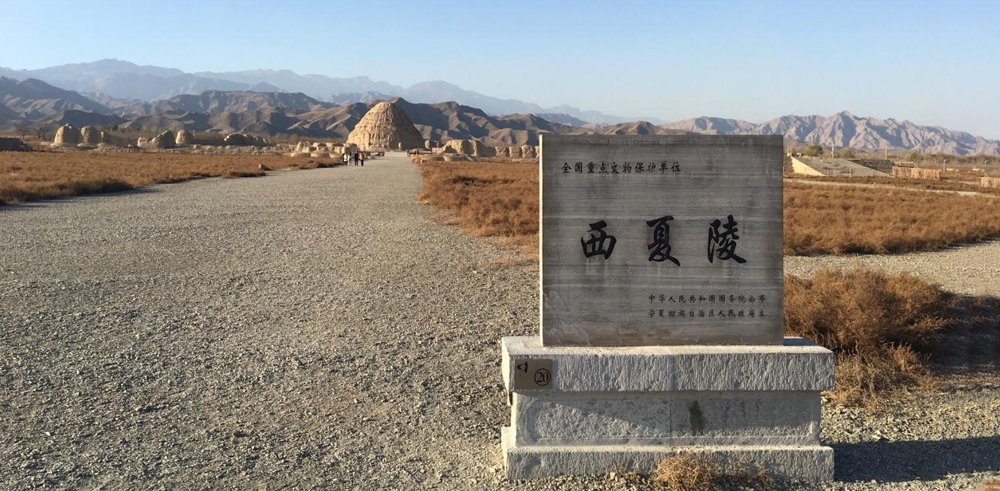 Recently, Huayun visual field touch mosaic screen has been successfully applied to Xixia Mausoleum Museum in Ningxia.

Ningxia Xixia Mausoleum Museum is a thematic museum with the Xixia Mausoleum as the background and comprehensively displays the history and culture of Xixia. The national key cultural relics protection unit is a national scenic spot and a national 4A-level tourist attraction. The basic display of the Xixia Museum is composed of eight parts including Xixia History, Xixia Culture, Xixia Religion, Xixia Social Economy, Xixia Mausoleum Protection and Inheritance, Overseas Collection of Xixia Cultural Relics and Xixia Research Results Exhibition. In order to be able to take into account the inheritance and promotion of culture, enhance the atmosphere of science and technology, and better interact with visitors, increase the interactive elements of science and technology, after many considerations and communication, it was finally decided to purchase a set of touch splicing screen system in Huayun Vision, which can increase the museum's Technology elements can better interact with visitors and experience history and culture better.
The LCD splicing large-screen display system is the leading link of information display and human-computer interaction in the company's command and dispatch system. The LCD splicing large-screen display system occupies an important role. The LCD splicing large-screen display system is mainly used for the effective display of information query display, human-computer interaction, and other functions of the exhibits.
Huayun Vision LCD splicing large screen has the advantages of high definition, high brightness, high color saturation, flexible splicing display combination, environmental protection and health, long life, and low maintenance cost. There are 46, 49, 55 inches and other specifications, and the seam supports 0.88mm, 1.7mm, 3.5mm, etc., and it is small in size, light in weight, easy to install, and takes up less space.
Main features of Huayun Vision LCD splicing screen:
High-definition display: The highest resolution of the LCD splicing screen is 1920*1080P, which clearly shows every detail and makes you immersive.
Ultra-wide viewing angle: The LCD splicing screen has a wide viewing angle of 178°, the color is fuller, and the brightness is constant. No matter which angle, you can see it.
3D noise reduction: The LCD splicing screen adopts 3D noise reduction technology, which can easily solve the image edge noise caused by signal loss and achieve the high-definition picture quality of the original image.
Variety of specifications: LCD splicing screen supports 46/49/55 inches and other different size specifications, 0/0.88/1.7/3.5mm and other seams are suitable for various scenarios.
IPS hard screen: LCD splicing screen adopts IPS hard screen, there is no water ripple when touching the screen by hand, to ensure that the image is displayed normally and is not affected.
Flexible display: The LCD splicing screen has display modes such as full screen, single screen, picture-in-picture, and image roaming, and adopts video extension technology to ensure that the image is not deformed or distorted.
Shenzhen Huayun Vision Technology Co., Ltd. is a professional manufacturer of LCD splicing large-screen display systems, with its own brand: Huashi Siyuan. Since its establishment, with its long life, low maintenance cost, large viewing angle, low power consumption, low heat generation and other product characteristics, as well as its excellent performance, reasonable prices have been used in various fields such as the domestic government, military, and commercial markets. widely used. At present, the main application areas include security, command center, entertainment industry, corporate display, advertising media, exhibition center, electricity, education, etc.
If you have any questions about the LCD splicing screen, please click on the online customer service on the right side of the contact us page, or call 400-0988-728, Huayun Vision will provide you with the best quality products and services!